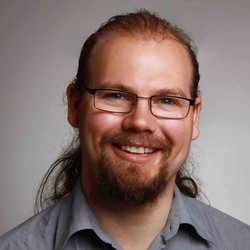 Dr.
Manuel Steinbauer
Postdoc
At Department of Biogeography until 03/2015
e-Mail:
steinbauer(at)bios.au.dk
New position
Now working as PostDoc at Århus University, Denmark (new Homepage).
Research Interests
Non equilibrium dynamics
Island biogeography: theory and case studies
Elevational gradients and high-elevation ecosystems
Theoretical considerations on Biodiversity with a special focus on beta diversity and similarity
Landscape Ecology
Detection and quantification of Spatial and environmental gradients (e.g. Hyperspectral mapping)
Quantification of wall structure, its effect on Wall vegetation and biodeteriation by lichens
Effects and implications of man made Climate change
Awards
Wilhelm-Pfeffer Award by the German Ecological Society 2015.
PhD thesis was awarded to be the best in 2014 by the Ecologicl Society of Germany, Austria and Switzerland.
Teaching and University self-management
Teaching substitude for Prof. Björn Reineking (Biogeographical Modelling) from SS 2013 - WS 2014/15
Mid-level scientist at the Factulty for Biology, Chemistry and Geosciences at Bayreuth University from 10/2013 to 04/2015.
>>
Personal homepage
>>
Publications
>>
Lectures, posters...
>>
PhD Thesis
>>
Master Thesis
>>
Bachelor Thesis
>>
Theses supervised
>>
Courses taught