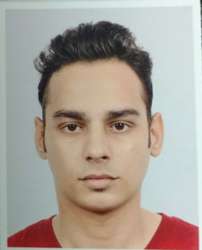 GCE
Rohan Kottapally
Master-Student
At Department of Biogeography until 02/2020
e-Mail:
rokottapalli(at)gmail.com
 

Education

 
2016 - present

Master of Science in Global Change Ecology

University of Bayreuth, Germany

2015 - 2016

Worked as Intern at WWF Hyderabad India

Tasks undertaken:

Management of Volunteers.

WWF Bird App Database compilation

Oversaw compilation of education material such as newsletters and the Bird and Mammals field Guide to India.

2013 - 2015

Master of Science in Environmental Sciences                                              

University of Pune, India                                                                                          

Thesis topic: EFFECTS OF INSECTICIDE – CYPERMETHRIN ON GROWTH, DEVELOPMENT, BEHAVIOUR AND METAMORPHOSIS OF LARVAL HYLARANA TEMPORALIS                        

Supervisor: Dr. N.P. Gramapurohit

 

  

 
2010-2013

Bachelor of Science in Zoology                                                                                

Madras Christian College, India

 

 
 
 
 
 

  

 
 
 
 
 
 
 
GCE_members_Code.txt Open with Displaying GCE_members_Code.txt.
>>
Master Thesis